Shocking Truth…More Western Guys Are
Now Finding Love Success With Asian
Women Than Ever Before…
And Here's How You Can Too…
Watch to See How Easily You Can Meet Eligible & Attractive Women This New Way…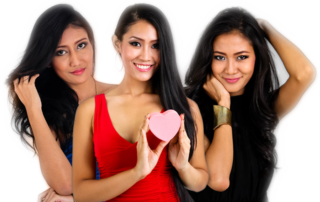 Attention Single Guys: Take The Quiz….
Are You Looking For Lasting Love & Companionship? (Not a sex hook up)
Are Your Looking For A Lady Who's Committed To Traditional & Strong
Are You Looking For A Woman Who Enjoys Being Feminine & Admires Masculinity In A Man?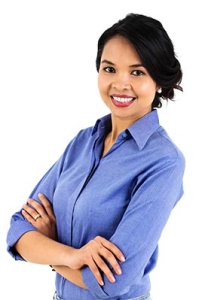 Nathamon Madison
Finally – Someone Has Created A Risk-Free Dating System
If you answered "YES" to these 3 questions, you should grab my Free Report and find out how smart western guys are now finding lasting love with Asian ladies.
Hi, I'm Nathamon.
I own Meet Me Now Bangkok & I've been introducing professional, busy guys to wonderful, feminine, Thai ladies for over 9 years.
Did you know more Western guys are now finding their love partnerships with Asian women than ever before? Maybe it's because the world is a smaller place. (Wow, you can be virtually anywhere on the planet in about 24 hours.)
Or maybe it's because guys are finding Asian women more compatible due to their love of femininity, strong men, and lasting traditional family values.
Either way, guys tell me all the time…they're fed up with the lack of romantic options at home. And when in Asia, they tell me they find instant attraction to Asian women.
Instant attraction is not always good, right? Do we agree?
It's great to be attracted but it's more important to be attracted to the RIGHT ONE.
And that's where I come in.
You see with my proven system, you can be assured of finding the right lady for you, in a way that's safe, fun and romantic.
If you're ready to have a beautiful and compatible partner by your side, you should check out your options by signing up for a FREE Consultation below and we'll show you who matches you.
It's no cost and zero risk.
If that sounds right for you & you're looking for a genuine, proven and scam-free service, sign up for your FREE Consult and I will talk with you very soon.
Best wishes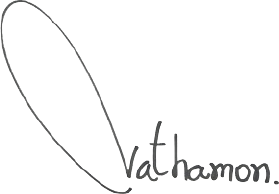 "I have to say that I've had a wonderful experience here at Me Me Now.Come down here treat yourself right meet a beautiful and wonderful Thai woman. You won't be sorry."
– Mr. Johnny, 48 years, Canada
"The matches you recommended are good, you don't feel as if your just after the money. It's not just working for me or for the lady but the team actually feels good if the results are good. You do feel that this is a genuine service."
– Mr. Steve, 56 years, England
"They treated me like a true VIP and listens to what I say and really get to know me as a person. I can't recommend them enough really without hesitations. You will be just as happy as I am."
– Mr. Brian, 57 years USA
"They take the time, they follow up, they go to dinner and have this exceptional experience. So, it's very warming and makes me feel really good. Definitely want to recommend to many gentleman looking for a very nice Thai lady."
– Mr. Bruce, 52 years, Canada
"They're very professional. More so, Meet Me Now Bangkok is the best dating site in Thailand for any Western man wants to look for a lovely girl. This is the site for you. Fantastic!"
– Mr. Louie, 54 years, UK
"Before I met her my life was very miserable. I'm so much happier, my life is so much brighter and nicer now. Thanks for all your help"
-Mr. Hero, 41 years, Japan
"Natamon, thank you and your staff for your very professional service. You have made many couples happy."
David & June
"Thank you so much for bringing such joy & happiness into our life. We will always be grateful for what you have done and your kindness."
Oliver & Deaw
"I thank Nathamon and her team for their professionalism and excellent support. This is a true and genuine agency who cares about providing the right service and help us find the lady who is perfect for you. They made me feel home here in Thailand. I will definitely recommend your services to every man who is interested in understanding Thai ladies and Thai culture. I wish you the best and still count on your support for the future."
Tony
"Miss Nathamon, Sheenah, and team. Thank you for all your work and help with finding my sweetheart. She is great and fun. I am looking at my future with her. Thanks again."
Nicholas
"Thank you so much. Being with you special ladies who so graciously took care of me and assisted me in finding the perfect woman for my life. Made my trip to Thailand and experience I'll always remember. Love you all."
Craig
"Khun Nathamon and your team are truly professional and you are a real breath of air. You all offer and give to me the most welcoming and relax atmosphere to meet a lady. I enjoy your sincerity in helping me search for my lady. You listen, advise and most of all you care."
Howard
"Gentleman if you are looking for a genuine dating agency in Thailand.
You cannot go wrong investing your time with Khun Nathamon and Khun Sheenah from Thai Lady Dating Events (Meet Me Now Bangkok).
I looked at a few dating sites and was very happy and glad that after speaking to them on the phone that I choose Khun Nathamon and Khun Sheenah to help me find and make my dating experience very relaxed and comfortable.
I cannot say enough about their professional support with a genuine interest in helping me find someone. It was a great relief to have found somewhere and someone genuine in assisting me look for someone special.
I never felt that I was ever on my own. In all aspects prior to meeting any ladies, going on dates and then the follow up and support given, for me was second to none in this industry.
The ladies that I were introduced to, where all genuine, their backgrounds where all checked also. They were lovely ladies, very well presented, dressed and excellent company to be with.
Gentleman, please take the time and speak to either Khun Nathamon or Khun Sheenah, you will be in very capable hands. I have no hesitation in recommending anyone who is looking at finding their special partner here. They will make your trip to Thailand very special experience. Don't fall for the bar girl scene, this is a genuine dating agency, a call is not much to lose, so give them a call and see for yourself.
Hope you also find true love and happiness also."
David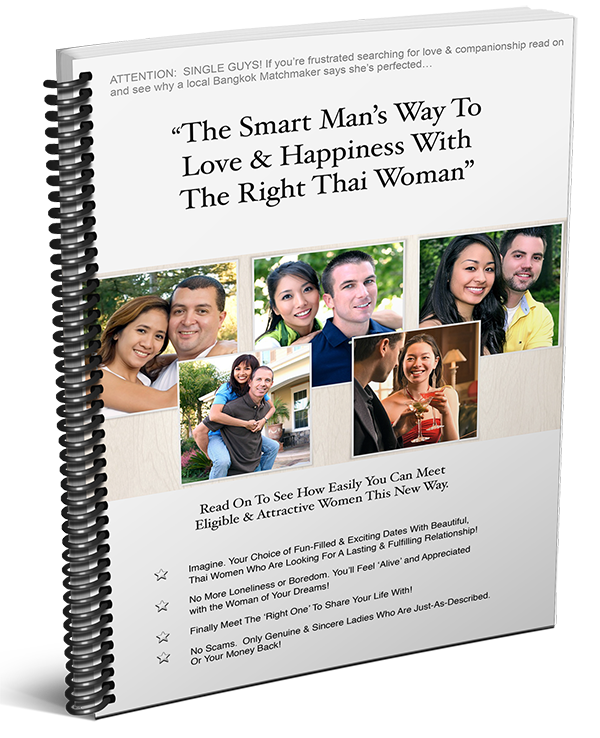 Get Your FREE Consultation & Matching Service
+
"The Smart Man's Way To Love & Happiness With The Right Thai Woman"